PORTFOLIO
Parachute
Landing page design and development for insurance company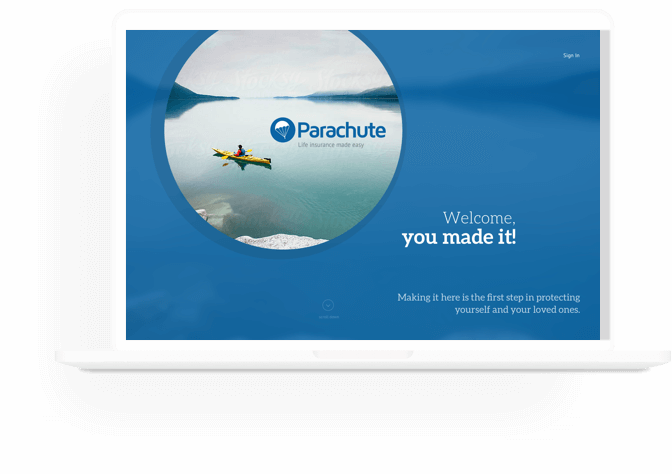 Parachute is an insurance web application targeted at young people. They collect all the information about users from their profiles in social media and analyze this data to tailor a personal insurance plan. There is also statistical information for the particular US state: how many people are insured, what budget they spend and so on. Parachute pays attention to the lifestyle of users and provides them with helpful advice.
Parachute chose Kultprosvet as the website interface and usability designers.
Your insurance plan
The client needed us to finish the design as soon as possible, as they had to pitch it to investors. I am proud that Kultprosvet team met the tight deadline with the same high level of quality.
Liza, Account Manager
Discover more
Interface details
The main goal was to promote the idea that insurance is not only for оlder people but also for those in their 20s or 30s. The fresh and clean design appeals to a modern user, texts don't contain any ink-horn terms, and the UI is simple and straightforward.
Personal recommendations
Learn with Parachute
Great job — very professional and friendly to work with and very happy with the creative result.
Matthew Jones, Co-Founder, Parachute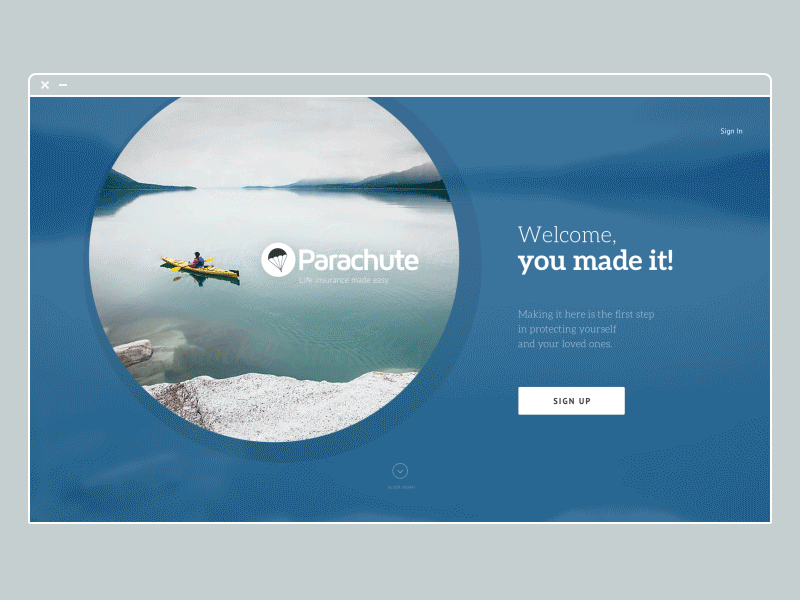 Check out the Parachute project in InVision