PORTFOLIO
FRIENDLY FRIDAY
Peanut butter production company's brand & packaging design concept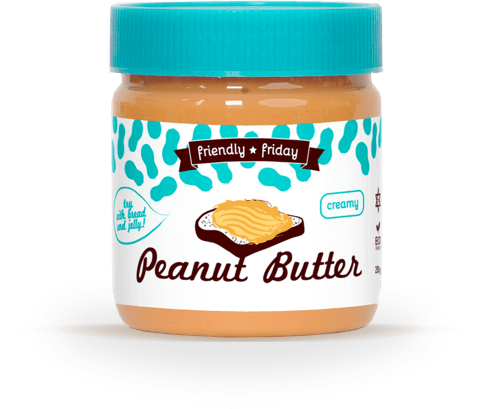 Friendly Friday — is a concept of a peanut butter brand design. The client asked us to design a product label for the packaging. The main goal of the label was to highlight the product on the shelves and add value through visual components. It should be obvious that the butter was imported to Ukraine from abroad, so we chose more European-like design. Another important matter is that the product should bear an image of a clean and eco-friendly one.
Label design
The client was deeply integrated into process of creating a design, he truly became a part of our creative team and guided the work. Needless to say, he was very happy with the result.
Final product
Sometimes it is nice to step back from a web design and create something that soon will appear on the shelves. This brings a sense of completion.
Lena, Chief Design Officer