PORTFOLIO
FLYMYCARD
Development of a cross-platform app for the social media service that allows users sending beautiful virtual postcards to friends and other users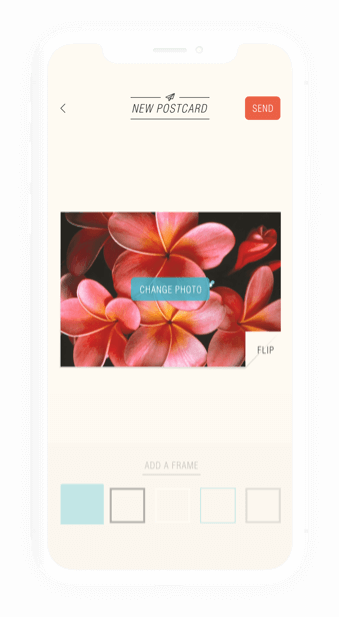 FlyMyCard is a social media service that allows users to send beautiful virtual postcards to friends or to find some new friends abroad with the help of postcards. A user can choose a photo, add a frame or some text and forward the card to a beloved one or to a new potential friend.
The client asked us to develop apps for Android and iOS and create the UI design He had a well-shaped idea and a prototype, so we just needed to add our technical expertise and the UX knowledge. As the budget was quite tight we agreed to develop a hybrid app to cut costs by 40%. We have chosen Xamarin as a platform, but later it turned out that it wasn't the best solution.
Postcard inspiration
There are no complications for the client or users, however it took us as much time as we would need to build two native apps from scratch. After this project we have decided to use Cordova for cross-platform apps development.
We chose Parse for the backend as it perfectly suit our needs and the client's budget. In addition to applications we have designed and developed the FlyMyCard's promotional website.
Responsive website
It is very important for a social media app to have an engaging interface, so our designers tried to preserve a nostalgic paper postcard in the modern digital world. The client loved this idea and was very happy with what he got.
Liza, Account manager
Landing page