PORTFOLIO
Hip-Hop
Landing page UI design and development for furniture development company's product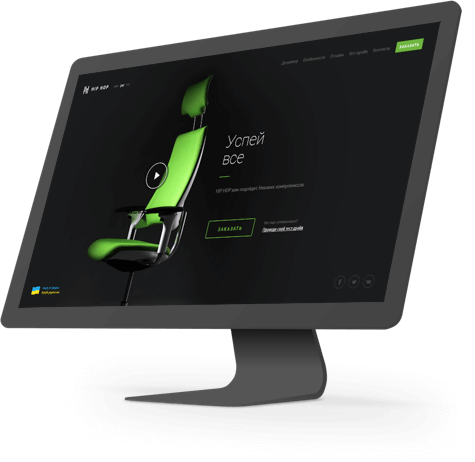 HIP HOP is… a chair. Not a simple one, but extremely comfortable and stylish. Kultprosvet has created a promotional website for HIP HOP, so that young companies and workers got interested in this orthopedic chair.
Models and testimonials
Our designers chose simple lines and forms to create a modern look for the website. It appeals to all the potential clients: those who prefer to read will find all the information from the engineer who created HIP HOP as well as user reviews; picture persons can examine the product in detail and almost touch and feel its vibe via 3D model.
Home page sections
We did our best to make the upholstery choice as easy for users as possible. All the options are carefully drawn in the special pop-up window so it won't be a surprise for clients when they receive the product.
Liza, Account Manager
Chair in details
Product page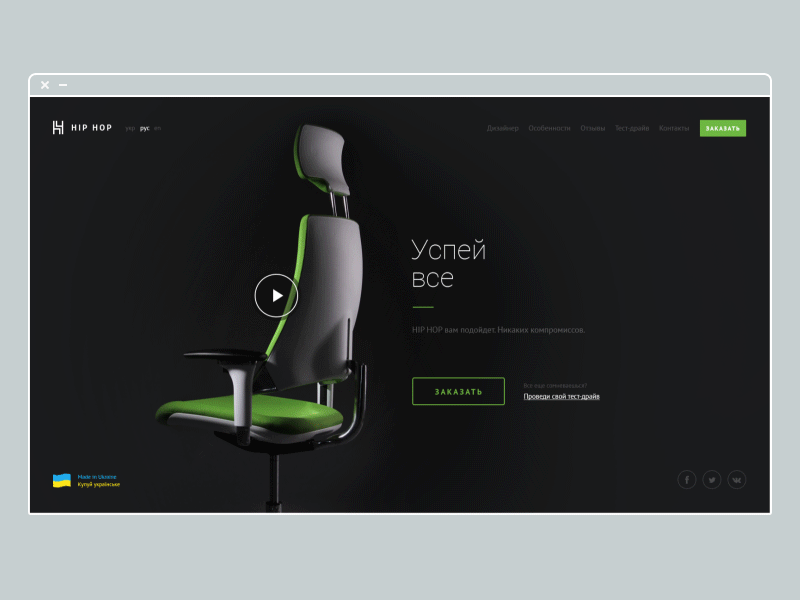 It was also very important that the website looked great on any device, so the Kultprosvet's specialists had responsive design in their minds during the work.