PORTFOLIO
OPPO
UI design for custom made furniture e-commerce platform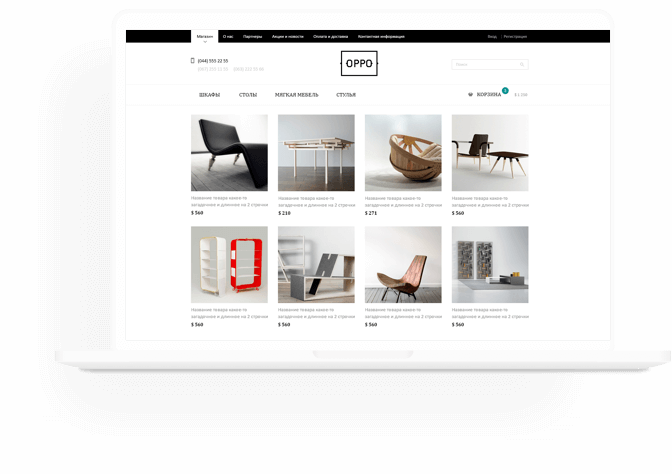 OPPO is a Ukrainian concept web store offering craft furniture, clothes, accessories and other goods. Kultprosvet was responsible for creating the design this online shop. The task was to build a European-looking site and in the same time to take into account the habits of Ukrainian internet users.
Product page
Interface details
Unlike European online shoppers, Ukrainians are not used to filling up several long forms during the check-out. They prefer to chose the items they like and make a phone call. So, despite the fact that the OPPO website looks pretty European, its structure is based primarily on Ukrainian principles of UX. It is resembled in the filters that a user can apply to product lists as well as in the concept of check-out process, when users are prompted to mark the items they like and proceed to communication with the sales manager of the shop. The shorter is the time for check-out, the higher is conversion rate, so we tried to make the check-out process as easy and short as possible.
Shopping cart
The best solution in terms of business process here was to connect the client with our design team so that they work together implementing all the ideas our client had. And such integration resulted in beautiful and satisfying outcome for the client.
Liza, Account Manager