PORTFOLIO
OUTSPEAK
UI/UX design for the digital platform that hosts user-created media channels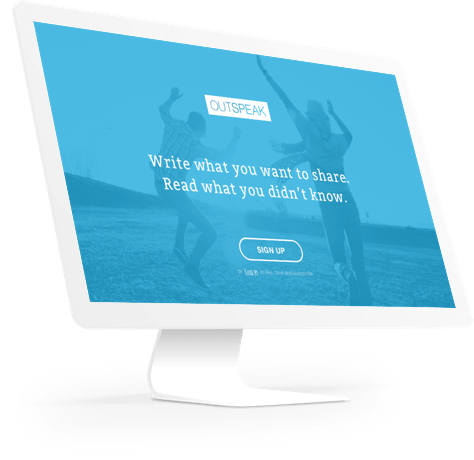 Outspeak is a digital platform that hosts user-created media channels. You can write and format an article, add pictures and audio files, or even create a podcast.
Home page
There are categories to simplify surfing; you can follow other users and share the post you like to other social networks.
Search and settings
Interface details
The client came to us with the idea only, he did not have any defined scope. He asked us to help him with the UX/UI design. The communication scheme we outlined was the one when the client can contact the designer directly. He became a part of our team, participated in all the processes, he even used to come to our office to make the cooperation more personal. As usual, first we have made a prototype — model of how the project would work — and only then started to design the interface.
Stages of creating an article
We enjoyed cooperating with Kultprosvet. They managed to organize processed brilliantly: both striving to perfection and using creative approach.
Kirill Grechko, CEO Outspeak
Article preview
It was more cost-efficient for our client not to hire inhouse designers for a limited period of time, but to take advantage of our flexible approach to communication. He knew how to work with a UX-expert, so he would like to see the whole undergoing process and have an influence on it.
Landing page
Our client indeed became a part of the Kultprosvet's team and that synergy brought him exactly to the result he really wanted. We never isolate our clients from the process if they want to participate actively.
Anton Trakht, CEO Kultprosvet