PORTFOLIO
PAWPADS
Android messaging app development for anthropomorph community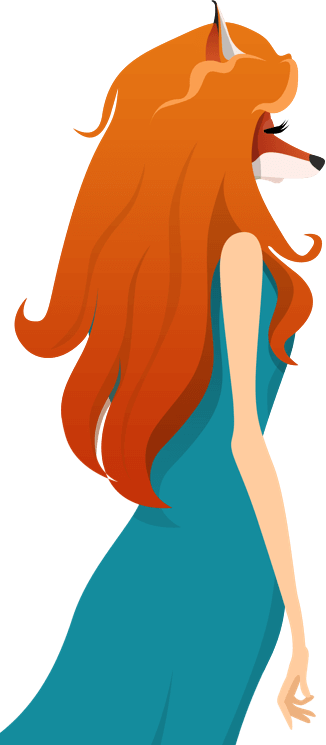 PawPads is an Android-based application, enabling the participants of the international furry community (anthropomorphs) to find one another, to communicate, and learn when one of the like-minded people is around.
Adam Szablya, the founder of the project, contacted us. He had already tried to create the application himself because he had a technical background in other software development related technologies, but he had a limited budget.
Due to the lack of time because of his involvement in other projects, Adam contacted us through Upwork and asked us to help him complete the project. Our main task was to create an application enabling "fluffy" fans to find friends or new acquaintances, gathering at various conferences.
As a result of the discussion, which involved the customer and our team, it was decided to start developing the mobile application from scratch, use the QuickBlox solution for reasons of economy, review UX, and create the corresponding UI.
The application functionality is quite formal, but the theme of anthropomorphic animals is definitely unusual and unique, so we played it off using illustrations,
Lena, Chief Design Officer
Login & registration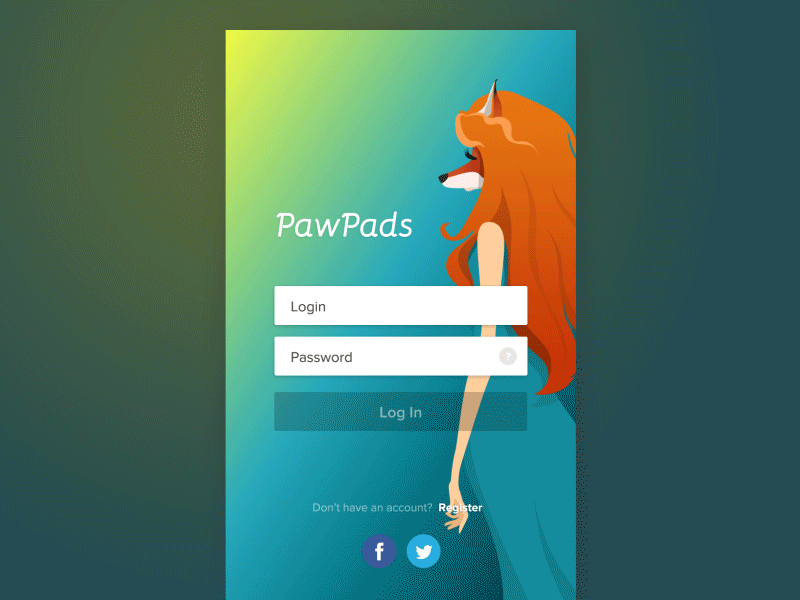 The Material Design UI elements were used in the process of developing the app design.
When the design was completed, Stas Volniansky took up the development of the application. The back-end part was fully done with the help of QuickBlox—a service of ready-to-go solutions for projects demanding to carry out the exchange of messages and calls. This made it possible to significantly reduce costs, which made Adam very happy: the development of the application was his personal initiative and was paid for by the customer.
The application was launched shortly before one of the "fluffy" conferences started, which allowed us to receive the first feedback from users within a very short time. Our team was pleasantly surprised by the activity in such a narrow niche and the relative popularity of the application, while the customer was satisfied with having commissioned its development for us.
Almost after each conference, Adam received a feedback from users and approached us with a request to enhance the functionality, which allowed us to improve the product for the next conference. As a result, the application acquired the option of not only finding the closest users present at the conference, by increasing the radius of visibility but also creating group chats, managing buddy lists, adding own stickers and sharing them in correspondence.
When determining a geolocation, we encountered a problem of accurate user data transmission, because some of them ran the application only during the conference, causing the system to produce irrelevant data for users around at the time of the search. To solve the problem of the data relevancy, we introduced a simple algorithm to exclude less active users from the search return.
At this stage, Adam has switched to other matters but promised to return to us and his "fluffy" friends to keep on developing the project and make the furry community members happy.
Chat interfaces