PORTFOLIO
SPYPROOF
Mobile app that helps Android OS users identify possible security issues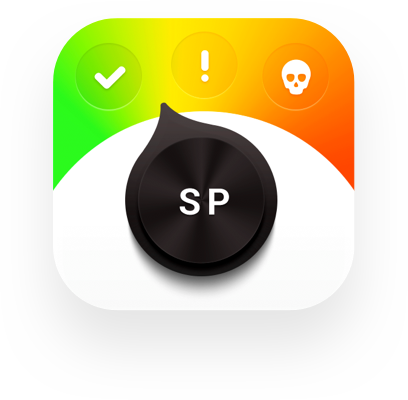 Android devices, unlike iOS ones, are known to face some lack of security when it comes to third-party applications. You might have heard about apps allowing you to spy on your partner, see, where your employee is now or make a user click on an ads banner.
The goal of creating the Spyproof app for Android was to provide a simple solution that would let people deal with security issues, especially those of them who don't know how to resolve a problem with standard Android functions. Spyproof detects other apps that gather unwanted data about a user or consume unapproved mobile traffic, as well as allows a user to make a backup easily.
List of installed app
The idea was to build an MVP (minimum viable product) with a reduced scope of functions and for reasonable money. The Kultprosvet team took on the whole process: planning, UI/UX design, development, and testing. We managed to perform all the stages of producing an app in as little as 2 months.
The biggest challenge for us while developing this application was to extract personal data of a user (contacts with photos, call history, messages) without rooting the Android device as well as to customize this feature for multiple devices. We also used complex geometrical algorithms to make the animation of the apps analysis.
Roman, Android Developer
Icons for Android permisions
To put the ambitious idea into life we used all the data on the app available both on the device and outside: we gathered all the dynamically changing information — the app's rating in Google Play, users' comments, number of installs and versions, etc.
Our target audience were people who are not that tech-savvy. We had to create a very simple app with an intuitive interface and easy to use for everybody. To make things really obvious, we implemented and onboarding review for a user who opens the app for the first time. Smart hints guide a user through all the functions and possibilities of Spyproof.
Cloud backup
We wanted to optimize the bounce rate, so we created an appealing and simple screen with animation that would show the process of scanning user's smartphone and then evaluating the security level in the very beginning.
All the apps installed on a user's smartphone are divided into three groups according to the risk level: low, moderated and high. Then the user can choose what apps to trust and what to uninstall. Call to action (CTA) is very simple — Manage apps. User is never misled by a variety of options because the user experience of Spyproof is very streamlined.
Apps analyzer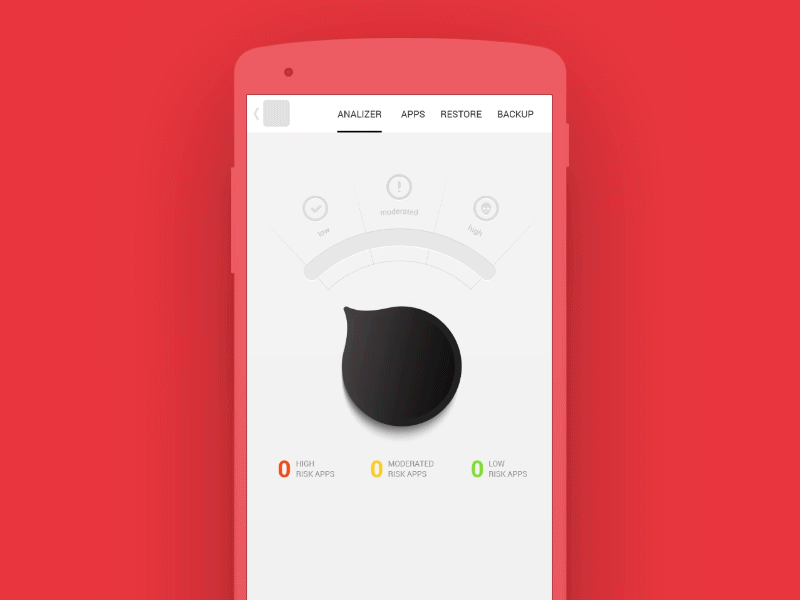 Another feature of Spyproof is the backup of contacts, call history, photos, and messages. A user can connect their Google Drive account and simply store the important data there. Thus, the user always knows where is their data and can easily restore it.
Backup your data
Spyproof is a try-and-buy app: after the trial period is over a user is notified about potential malware they might have on the smartphone. When they open the app, they are prompted to pay.
Website
The things about this product that make me proud is the design and user experience. We did our best to make it as convenient as possible for any user, and I think we have succeeded.
Lena Zaytseva, Chief Design Officer