PORTFOLIO
W86
Website development for real estate development company project in Krems, Austria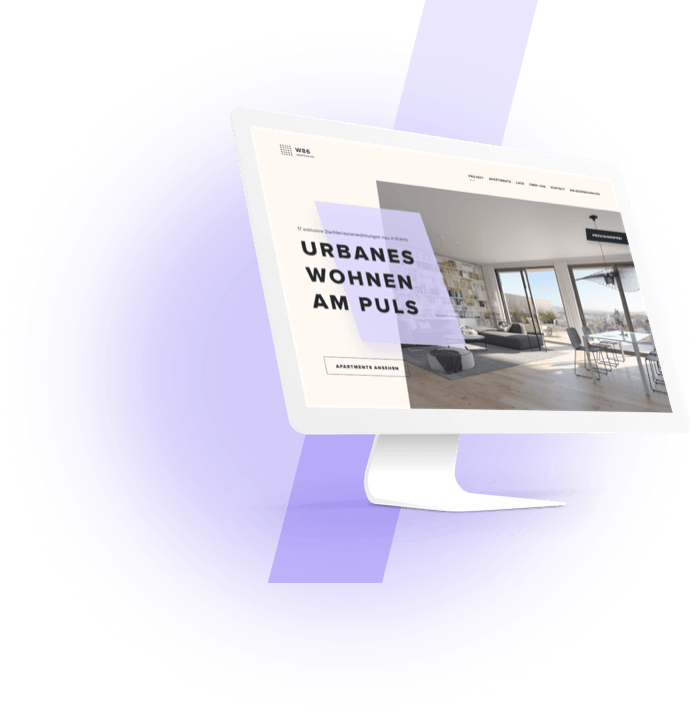 w86 apartments is a website created at the request of an Austrian company engaged in business development and the erection of residential buildings.
The task of w86 apartments is to provide potential buyers with information about the apartments built by the company in the center of Krems in northern Austria.
The project design was based on the vision of the client. We have thoroughly interviewed them and selected many references to be completely sure that we are on the same wavelength, and afterwards, we sketched the UX. Even when it comes to developing a small website with a (supposedly) simple interface, it makes sense to determine its structure and the expected behavior of users even before the stage of UI rendering. Subsequently, it can significantly shorten the time for design approval.
We provide the client with the opportunity to access the UX in Invision, where the website elements are clickable and interactable. Invision is also a great tool to comment on any controversial issues and resolve them.
Home page
Following that, a design concept was developed. We presented the design of the main page, which, thanks to the close interaction of the KPS team and the client, was approved within just a couple of days.
Interface elements
It was important to make sure that the website was simple and easy to manage through the admin panel interface. As a CMS, we chose WordPress because the customer has previously worked with this system.
Animations
Sometimes it is nice to step back from a web design and create something that soon will appear on the shelves. This brings a sense of completion.
Lena, Chief Design Officer