Useful advice on how to obtain a mobile app with the design that works for your goals. The process, cost and best practices — all in our post!
Nobody argues that design can be the reason of success or failure of a mobile app. A brilliant idea is often buried under dull design or vice versa — average projects make huge hype just because of their remarkable design. For a startup, it is crucial to have both beautiful and effective design as the competitors are close. In this article, we'll explore the whole process of designing a mobile app. Do you want to know how to create a mobile app design? Just keep on reading!
01
DEFINE YOUR TARGET AUDIENCE AND BUSINESS GOALS
As a company CEO or a project leader, you are responsible for determining these key points before starting any custom design and development. Who is your target audience? What does it like? Which mobile apps it might use every day? What is it used for? Then think about your business goals. How do you plan to monetize your app? What business model are you going to use?
Never proceed to mobile app interface design before you decide on these factors.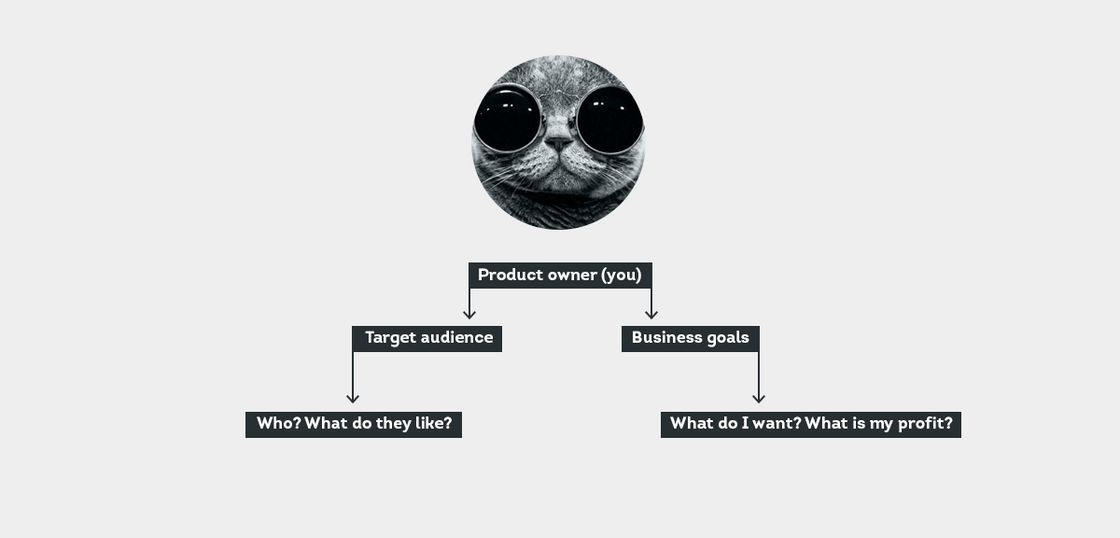 If you are wondering how to design a mobile app, you might not have a designer in your team, so you'll have to find one. Try Dribbble or Behance and look for designers whose taste and portfolio appeal to you.
A good option is to hire the whole team of designers, developers, QA engineers and project managers. They will not only create the visual part but also make your app alive. Hiring a company for some time rather than a freelancer will let you get more skills: business analytics, UI and UX design, both web and mobile development and so on. As a team, they might have an established business process and you won't have to bring together many people who have never worked with each other. The best place to look for a team is freelancing platforms, such as Upwork.
Pay attention to the feedback from previous clients and the rating, if there is any. No rating doesn't mean the team is bad, maybe they have just registered with the platform. But in this case your risk a bit more.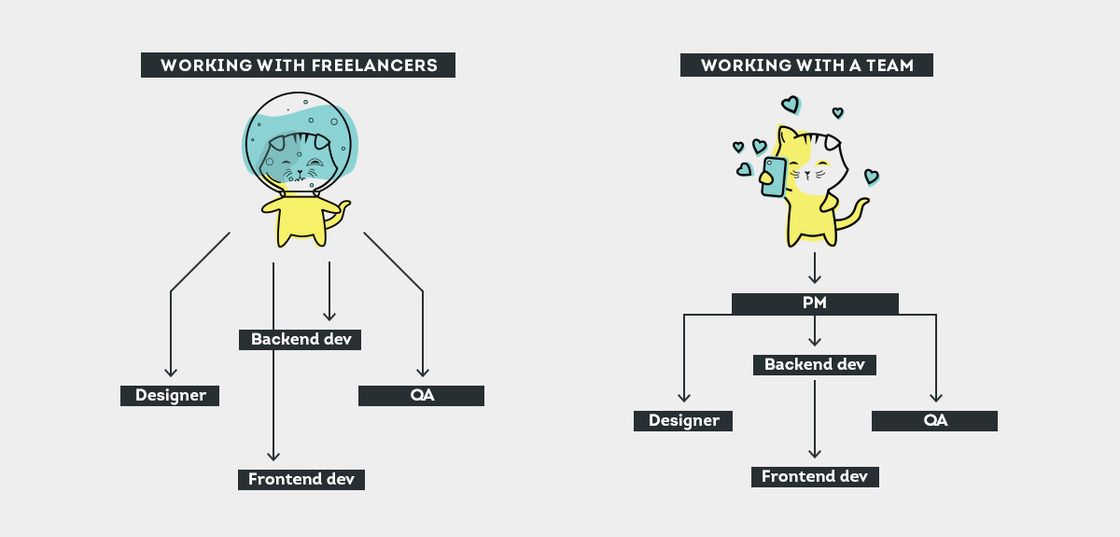 Simple yet highly important aspect – tell your designer everything about the future app. All your thoughts about the target audience, what image you'd like to create, what is your monetization strategy, which apps do you like in terms of design, how are you going to stand out and so on. Share your inspiration and listen to what your designer will tell you.
Strive to come to the same point of view. The designer doesn't want to go for a flat design? Say goodbye and find another one :) Also, don't forget to provide the designer with any design guidelines you might have. Though they might have been created for the web, they can be a real help for a mobile app designer.
A good designer always starts with a prototype which is a working model of an app you are about to develop. Such mockup has all the screens of the app, layout of the elements and shows how they are interconnected. With a prototype, you can "touch" your future project and determined if a UI/UX is flawed somewhere. Test it — give to your friends or a focus group and see if they use your app the way you imagined.
Prototyping takes some time and cost money, but it is an essential step. Prototypes are used to determine the total cost of designing an app. After approving a prototype, you will know how much does it cost to design an app — or the app as the price is always individual, so you know your budget in advance. We think that InVision is the best prototyping demonstration tool, as it allows commenting so that communication goes quickly and smoothly.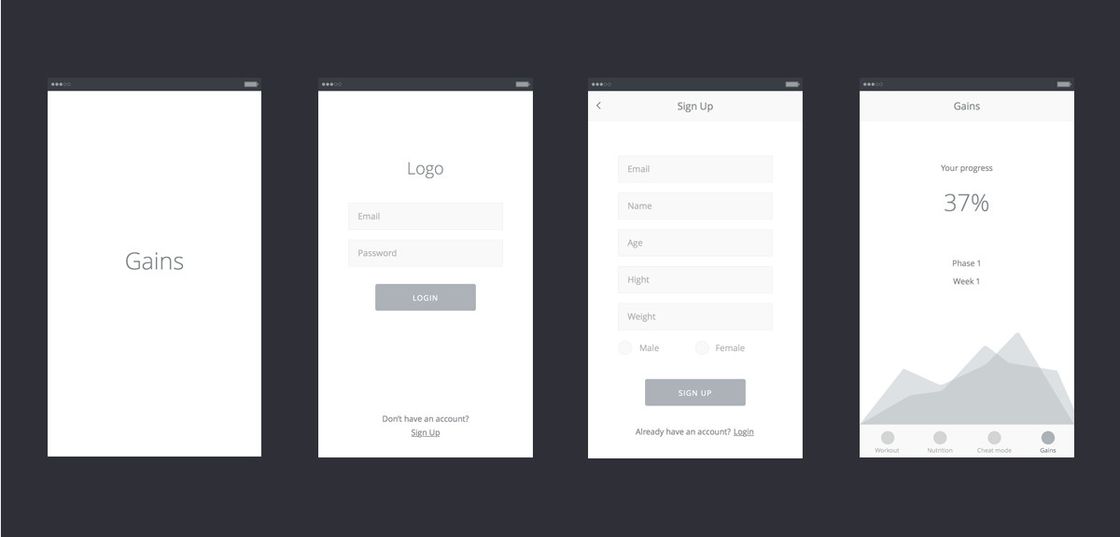 05
LET THE EXPERT DESIGN A MOBILE APP
When the price and terms are agreed, let the designer start to create. Check screens one by one when they are done and give feedback before the design process is completed. If you work with a freelance designer, pay attention to the materials you get. All the sources should be arranged according to the project structure, in special folders with clear and obvious names, so that developers could easily find what they need. Best practice for designers is to leave text comments for developers, especially for some tricky parts, and making a special file with all the elements behaviors compilation (interface guidelines, GUI).
For decades, the most popular software for creating visuals have been Adobe Photoshop and other tools from the Creative Suite bundle. Now, Sketch is claiming its momentum, being created specially for interface designers. At Kultprosvet, our designers use both depending on the type of artwork.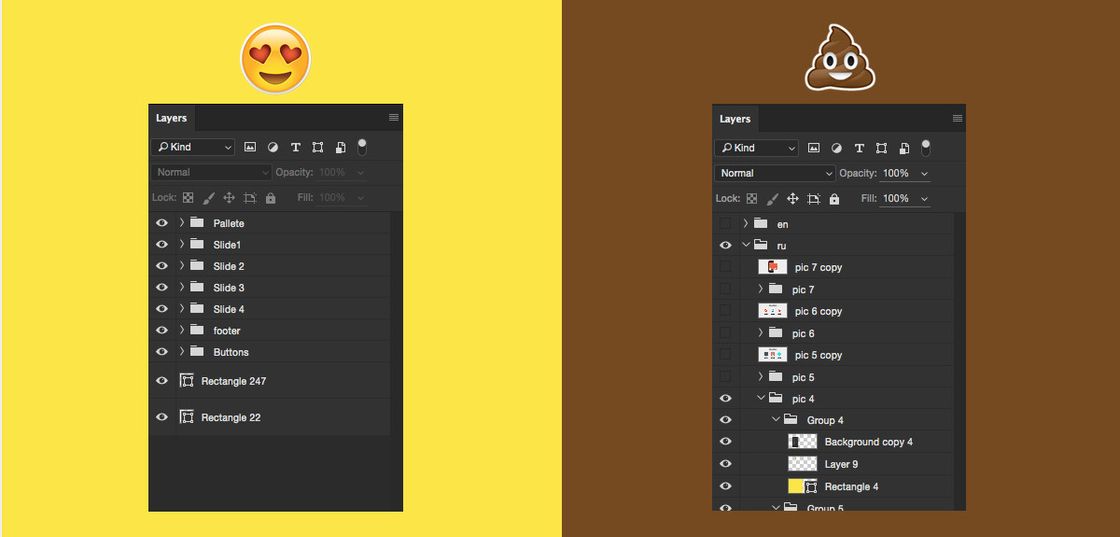 06
TEST AND DEVELOP YOUR APP
A successful project is never built onсe for all time. You'll be adding new features, amend some parts as you will be looking at your screens statistics and receive the feedback from your users. So, when choosing a designer or a team, tell them you'll need them later as well and discuss this in the very beginning.
NATIVE OR CROSS-PLATFORM DESIGN: WHAT TO CHOOSE?
When you dream big and can raise some funding, always choose a native app. It works better and looks great. Android and iOS platforms have slightly different user behavior that has to be taken into consideration. The interface of an app should be made according to the approved guidelines, e. g. you should use material design principles for Android apps. By doing this, you'll be able to boast about high retention rate and you'll be proud of your cohort analysis.
However, sometimes a cross-platform application is a better solution. Like when you need to create an MVP (minimum viable product) in a tight deadline and for reasonable money. The advantage of this solution is that you don't need to hire programmers for each platform — one specialist will be enough.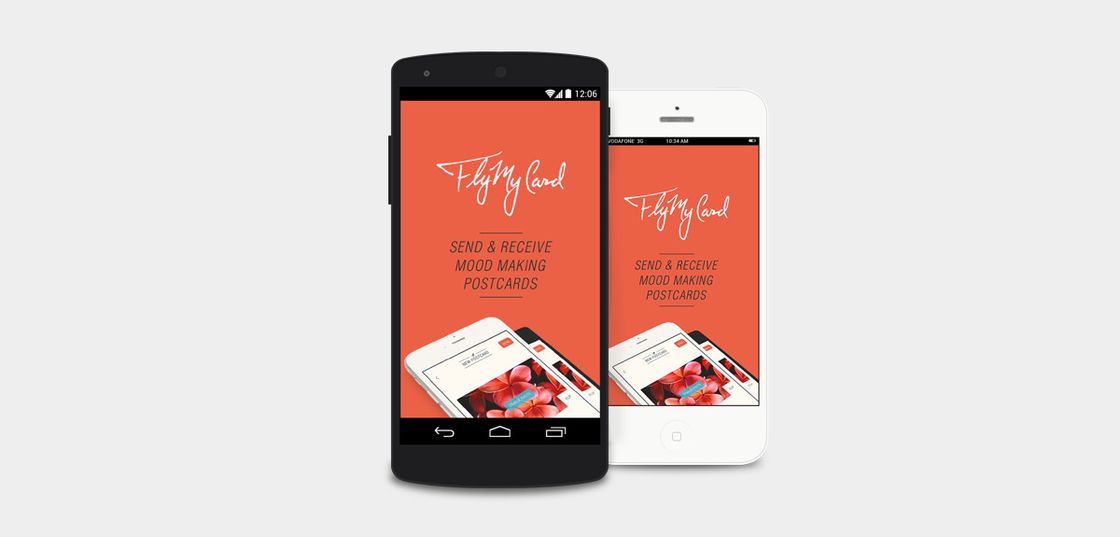 HOW MUCH DOES IT COST TO DESIGN A MOBILE APP?
Designing mobile apps is not cheap, but this investment is worth making. Mobile app design cost varies from country to country. As for Kultprosvet, we are located in Ukraine and charge from $25 per hour. Let's look at some projects we've recently made:
Aegle is a cross-platform app that helps you to stay fit. You can plan complex workouts, watch video tutorials, and record what you have eaten. There are a calories counter and a Cheat Mode where you can write down all the junk food consumed. We designed this app for the iOS platform, spent 57 hours, and created all the 13 screens. The total cost of design was $1430.
FlyMyCard is a social media service that allows users to send beautiful virtual postcards to friends or to find some new friends abroad with the help of postcards. A user can choose a photo, add a frame or some text and forward the card to a beloved one or to a new potential friend. The client wanted to have both Android and iOS versions of the app. It took us 73 hours to create 18 screens, and the price was $1840.
WaysGo is a complex social networking application that allows users to meet new people based on places and things they like. There are different user types and many features: you can find places, read stories about them and create your own content. iOs and Android apps that we made have 32 screens. The total price for 120 hours of work was $3000.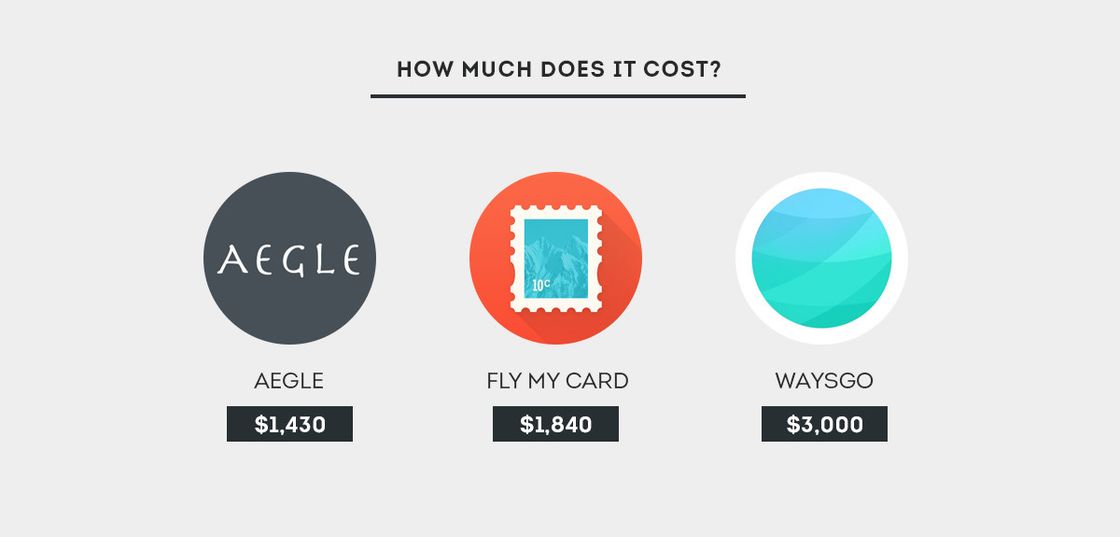 And here are approximate costs of some of the well-known applications design:
Clear is a popular to-do and reminders app. It's as easy to use as has been recognized by many for its outstanding design. 5 screens, $600.
PayPal's app makes your finance operations smooth and simple — thanks to nice UX and UI design. 17 screens, $1765.
Pinterest has great Android app as well, and users rate it quite highly. This example has 25 screens, so the price would be around $2500.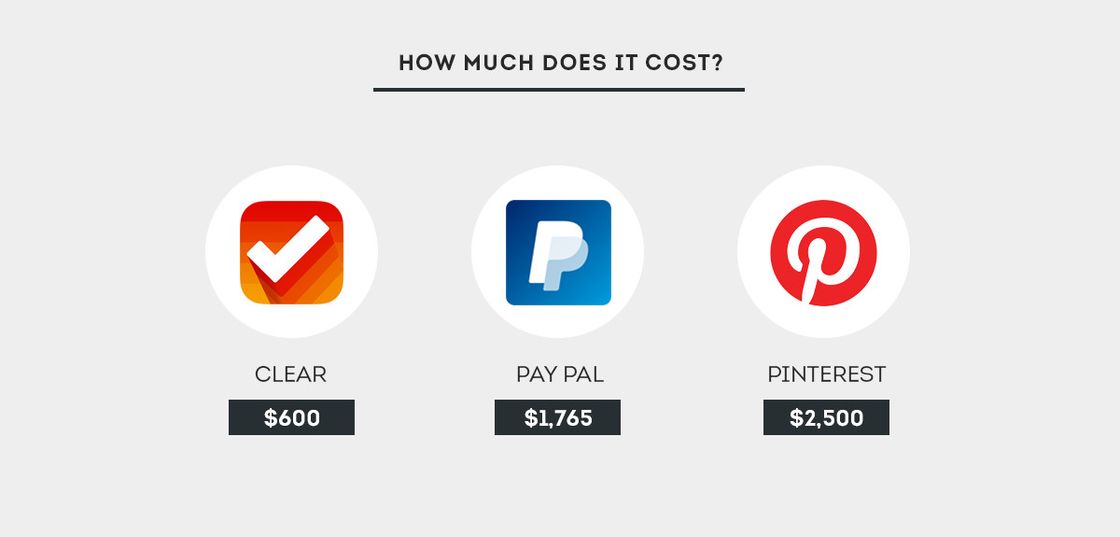 HOW TO KNOW IF YOU'RE HIRING A RIGHT DESIGNER
Here is a small checklist for you to make sure you are going to entrust your project in the right hands:
Designer asks you about your target audience, strategy, and goals.
Designer makes a prototype, discusses it with you and make amendments.
Designer cares about assets and helps the developers with comments.
Designer is ready to support you in future.
At Kultprosvet, we have all the 4 checks! We've been developing and designing beautiful projects from scratch for business and individuals for years. Check out our expertise and look what we have created so far. We closely follow all the modern design trends. Share your ideas with us and your next app's design will be effective for sure!